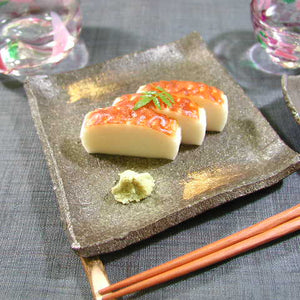 Kamaboko (Ita Wasa) with Wasabi
Ita wasa is a dish of cut-up fish paste, served with soy sauce and wasabi. It's like sashimi of fish cake.
Cook Time: 5 mins
Servings: 2 servings
Ingredients
Kamaboko 1
Wasabi (Japanese horseradish) as you like
Soy sauce as you like
Directions
1.Cut Kamaboko into 1/2" thickness slices.
2.Place them on a serving plate and add Wasabi and soy sauce on side.